Hiking
Wonderful walks are organized on the surrounding paths, perhaps along the Via Romea Germanica, or venturing on the Pratomagno, to enjoy the summer cool of the mountain.
Trips by car
The Sanctuary of La Verna, within the national park of the Casentino Forests, and Mount Falterona (where the Arno is born), is a splendid place and spiritually magical, where St. Francis of Assisi received the stigmata in 1224. The sanctuary is located on the Tuscan Apennines. The mountain, covered by a monumental forest of beech and fir trees. it is visible from all over the Casentino and from the upper Val Tiberina, and has an unmistakable shape with its summit (m.1283) cut sheer by three parts. Beyond the rock, and surrounded by the forest, is the large complex of the Sanctuary, which preserves numerous treasures of spirituality, art, culture and history.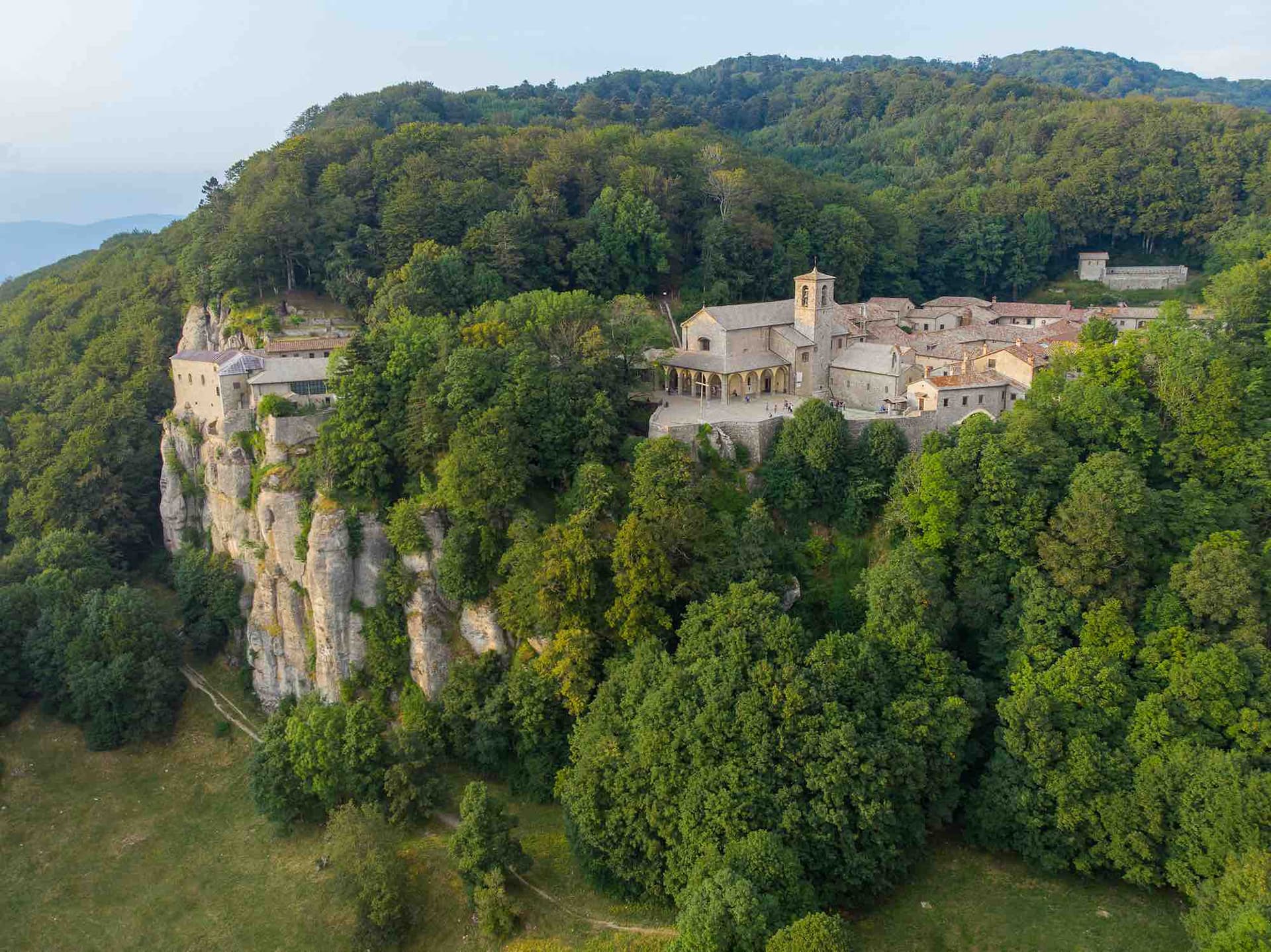 The Hermitage of Camaldoli, whose monastic community was founded a thousand years ago by St. Romuald, is a community of Benedictine monks, a place of spiritual and cultural deepening, dialogue and meeting
Assisi, 1 hour by car, the splendid Assisi, with the magnificent Basilica of San Francesco, with its two churches and the tomb of the Saint. A few kilometers away, on the slopes of Assisi, it is worth visiting the Basilica of Santa Maria degli Angeli, inside which there is the Porziuncola, the chapel where Francis of Assisi gathered in prayer: a small church, all around which the Basilica was built!